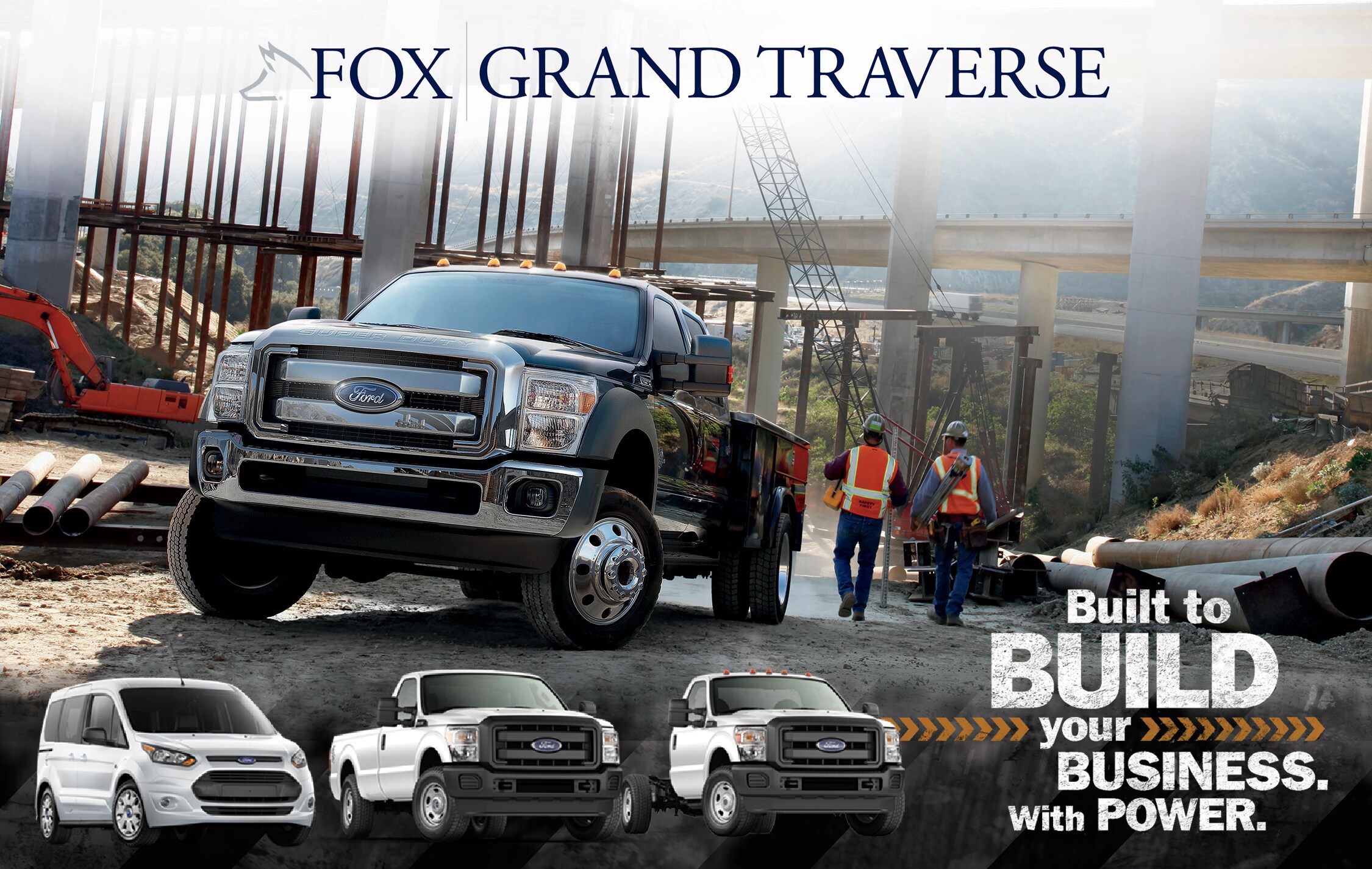 Fox Grand Traverse is your home for commercial vans, cab chassis, service bodies, Super Duty trucks, stake bodies, work trucks, dump trucks, snowplow trucks, truck equipment and much more. 
Fox Grand Traverse has a variety of sizes, styles and builds for your business. 
Know what you want? 
Do you know what you want and are just looking to find some more information? Fill out the information below and a commercial sales consultant will contact you shortly to discuss customizing the right vehicle for your business.